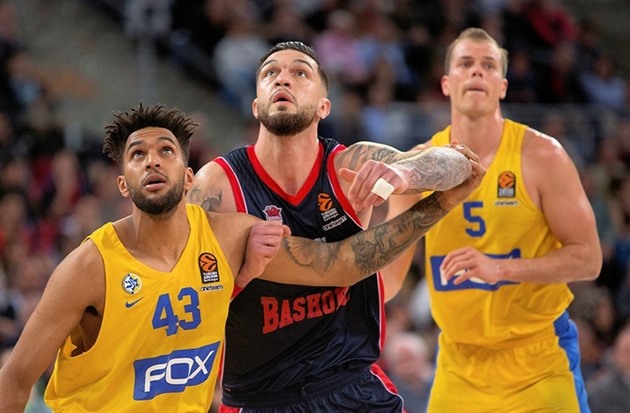 "Maccabi Tel Aviv will have two different teams from season 2018/19. Everybody gets their own coaching staff and wants to get the best results in their competition, "said the famous and wealthy club.
" We want to overcome restrictions on the number of foreigners in the domestic competition, "reads a simple explanation. >
The leadership of the Israeli League has been trying to make Maccabi more difficult for decades. The club, on the other hand, is looking for a solution to be competitive at home and in Europe.
Recently Maccabi has won the league.
Maccabi Tel Aviv has won a total of 51 home titles , but in the last five years, it was only one time.
But the biggest problem for the owner is the failure in Eurolife.There, after the unexpected title of 2014, a fasting came.
After the Final Four in the club he deserves in vain for four years, the Maccabi is missing for the third time in the playoff.
The Israeli club has begun the season well, but it ended with a crisis. He has lost eight of the last ten matches, finishing a series of five failures. He has fallen to tenth position.
There may be a need for something else to do.
In the home competition list, most Israeli players will now be playing Maccabi for the offspring. The league rules allow five foreigners to be deployed, but only three of them may appear on the pitch.Two places have secured players with an Israeli passport.
The Americans and other aliens should mostly appear in the Euroliga squad. Israel does not produce so many competitive players.
Keeping two cadres and two coaching staffs will not be cheap. Maccabi, however, can afford this move because of its popularity at home and in the world. Thanks to the interest of his fans, he has the highest proportion of television rights on the Euroleague.
The Euroleague offer will undoubtedly be tempting for Americans and other top riders. The weakness of the European club scene, in the form of a complicated calendar and tiring travel, is no longer the case.The Maccabi elite team is only waiting for 30 duels in the base (unless the contest changes its shape) and a maximum of seven others in play off.
Maccabi's move will undoubtedly be heavily watched mainly by his rivals. If the Israelis will succeed on this model not only on the field but also commercially, they will have to adapt to other clubs.
And that would be a step towards their exit from national competitions.