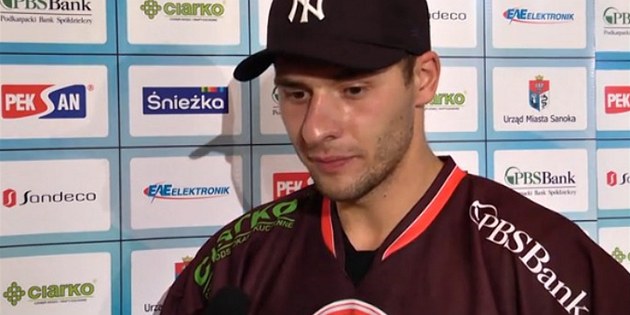 He had a nice and long career in the overseas NHL, in Colorado Avalanche he started successfully. He scored, looked several times in the play-off.
But then the wound came. And of them depression. From Wolski he became a hockey traveler, tried the jerseys of the then Phoenix Coyotes, the New York Rangers, the Florida Panthers and finally the Washington Capitals.
Five teams in four years. "In the 2009-10 season I scored 23 goals, I was excited, it was my best performance. But the next year they had problems with their groin and back. It all broke up, I started to travel from team to team, I wanted to end up with it, depression appeared, "Wolski says.Finally, he sought help from a psychiatrist.
"He held my dad, persuaded me not to end."
To find motivation, he went to Russia. "Suddenly my hockey started to go, I enjoyed it." With Magnitogorsk three years ago he won the Gagarin Cup, founded a family. Thanks to his wife and two children, he found peace.
Wolski remembers very well what happened in October 2016: he jumped on the puck, the opponent of Aston Vladimir Merkel fell on him, and then they came together in the mantinel. Wolski remained motionless.
The result of the medical examination was unambiguous: Two broken cervical vertebrae, damaged spinal cord, and concussion.
"I was terribly frightened. I thought my career was over. I had a son and the other child on the way. What if I can not play with them?Run them, teach them hockey…"Wolski told theathletic.com server.
A positive message from the doctors? Everything heals itself, surgery is not necessary.
It was confirmed by a doctor in Toronto. The same, who sent him to the hall after a few weeks of healing because he did not treat everything as he expected.He threatened the end of his career.
The surgery was over, a month after her, she was already standing with her son on a skateboard on a frozen playground.
Already at the time of rehabilitation, he knew that the NHL players at the Olympics would probably not have the chance to have another chance. "It seems to have been my fate to play again." He remained positive, began meditating, watching inspirational videos, and fought for the idea of ​​participating in the Olympics. "Once something has been complicated, I've been thinking about the destination I'm going through."
None of the players who are now heading to Pyongyang can paradoxically say that the Olympics were their dream. "They would lie. Most of us knew that there was simply no chance to look there. Over ten years of my career, I just knew it was not possible.By the last minute, I assumed NHL would agree at the last minute. But we got the chance, "Wolski said.
Canadian ice hockey players, especially in Europe, have really got a chance of giant size. Wolski represents only one of many eye-catching stories.
"I hated the hockey. Under depression, I wanted to commit suicide, my wounds have been on my career. They slowed me down, but they did not break. I take it back positively, I am grateful. I am pleased to become a hockey player and a human being, "said theattletic.com server of the Canadian hacker.
Now he's boldly heading for gold.